طيران السياحة
Private Jet Companies Flourish Amidst Industry Slump
It has been 16 months since the first reported COVID-19 case. Since then, the aviation industry has suffered a financial loss of USD 126.4 billion in 2020, according to IATA.
Four months on since the first vaccinations against COVID-19 have been administered, and we're seeing travel open up slowly, region by region.
A Trans-Tasman travel bubble has opened up between Australia and New Zealand on the 19th of April. Singapore and Hong Kong, two major Asian financial hubs, have announced plans to begin a two-way air travel bubble to begin on the 26th of May.
Lastly, the European Union also just declared they will open up to American travellers who have been fully administered with European Medicines Agency-approved vaccines this summer.
Though these are promising starts to revive international travel and commercial aviation, it is still unknown how long these bubbles may last. Not to burst anyone's bubble, but an IATA media briefing held on the 21st of April showed that there is an expected net industry losses of US$ 47.7 billion in 2021.
Global private jet travel increase
Due to the limitations and complications of commercial travel, private jet transport has seen a marked increase since last year.  A report by American management consulting firm McKinsey  & Company reveals that on commercial flights, an average passenger will come into contact with other people and objects an average of 700 times. On private flights, the touchpoints number to only about 20.
Asia
The benefit of safety in private flights is corroborated by Li Bokai, president of China-based Business Aviation Asia, a company that manages high-level aviation services for business jet owners. He says that passengers on a commercial flight might have contact with more than 1,000 people compared to a mere 10 on a typical business jet flight. ( source: Financial Times)
In China, majority of the demand for chartered flights comes from businesses and industries that gained from the pandemic, such as pharmaceutical companies and mask manufacturers.
Even Japan, ordinarily a small market for jet private jet operators due to the country's extremely efficient and convenient land domestic travel, has seen an increase in private jet travel. Business visitors flying into Japan prefer to enter via private flights, and Japanese nationals stuck in other countries wanting to return home make up a majority of the passengers.
Jun Katagiri, CEO of ANA Holdings Inc's private jet charter business says that they are expecting sales of 1 Billion Yen (USD$9 Million) in the 2022 fiscal year.  (source: Bloomberg)
India
In India, the recent demand for private jets has been fuelled by the country's current struggle to cope with the rising COVID-19 cases. Flights from India to the UAE and vice versa were suspended on the 25th of April for 10 days. With over 300 commercial flights per week, this is one of the world's busiest air corridors. An estimated amount of 3.3 million Indian nationals reside in the UAE and the recent announcement of flight suspensions has resulted in a surge of private jet bookings to the Middle East region.
Currently, the General Civil Aviation Authority of the UAE requires passengers coming from India via a connecting country to stay in that hub city for at least 14 days. UAE nationals and private jet passengers are exempt from that requirement.
USA
In America, corporate spending on private flights have increased 9 per cent during the past year. David Yermack, a professor at Stern School of Business at NYU says that though private jet travel by executives has drawn public ire in the past, the pandemic is the one time that it probably makes sense to fly private given the limitations of commercial flight. According to Equilar, a pay data company, the median value of Fortune 100 companies' spending on private jets increased to $125,796, up 9 per cent from 2019.
UK / Europe: A Closer Look into the Demand for Private Jet Travel
In Europe, private jet operators and brokers have also seen an influx of bookings from first-time users who are happy to pay a premium in order to have minimal contact with the travelling public.
According to aviation consultancy WingX, whilst commercial flight numbers have halved, the number of private flights only decreased 10 percent between September – 15th of October compared with 2019. (source: Financial Times)
In order to get a closer look at the surge of private jet flights in the UK market, I decided to get the viewpoints of two prominent companies that play a key role in the private jet industry: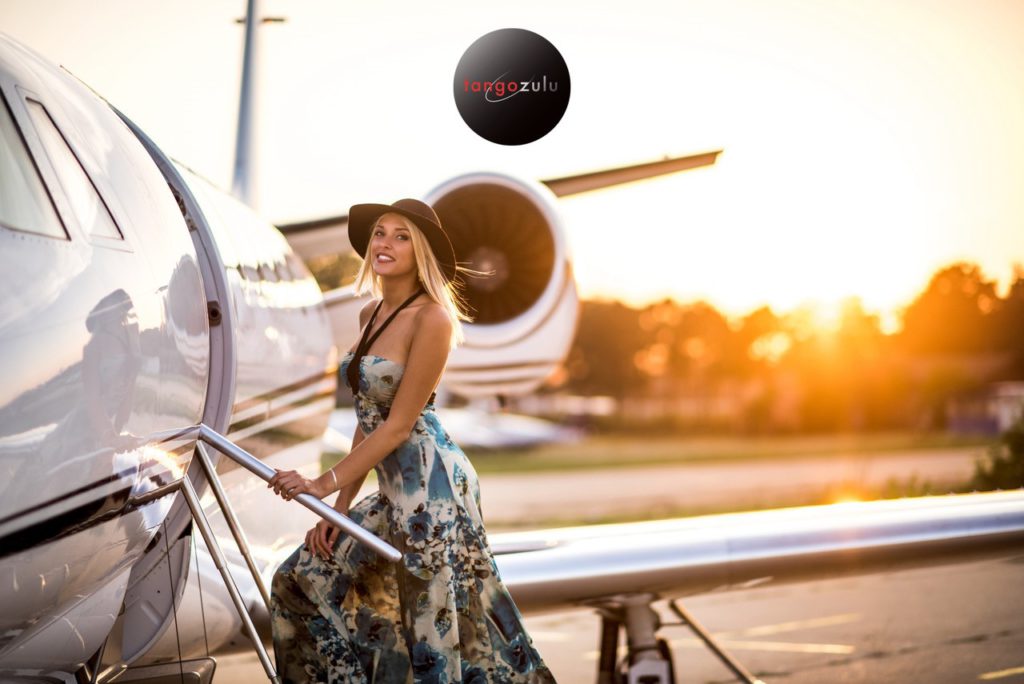 Tangozulu, provider of private aircraft charter that supports sustainable aviation. They have access to thousands of aircraft around the world from helicopters and very light jets to heavy transcontinental airliners. As a business, Tangozulu is committed to contributing to the protection of the environment and aims to offset carbon footprints by donating up to 200% of the offset cost to Sustainable Travel International.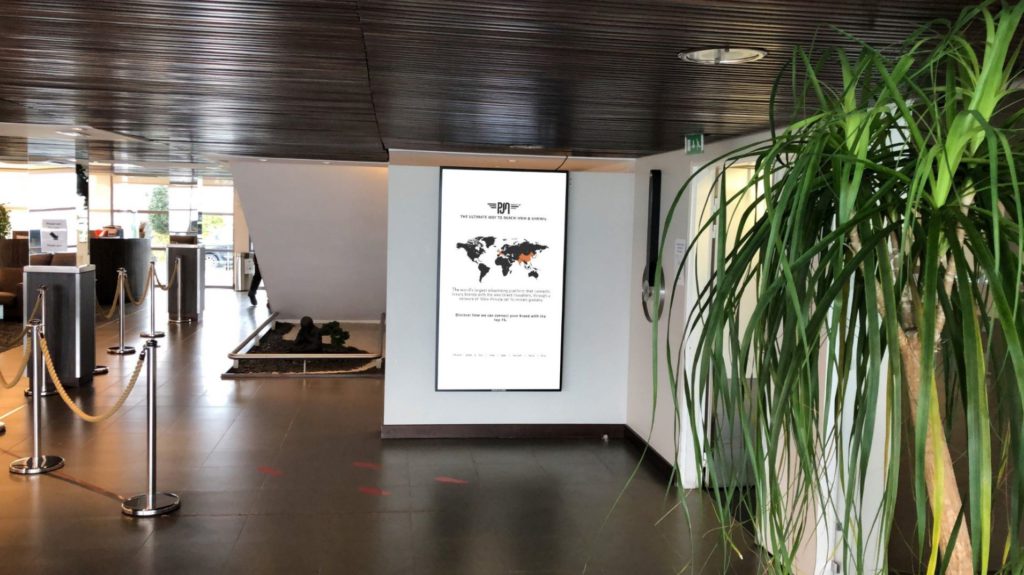 Private Jet Media is the exclusive media representative of over 100 private jet terminals around the world from Asia, Europe and the GCC (Gulf Cooperation Council). Since 1999, they have been providing advice and market analysis to luxury brands on how to reach the UHNW through their global network of private jet terminal media space.
When did you see an increase in demand for private travel? Were they for leisure or business?
Tangozulu:
We saw a notable increase in private aviation over the summer of 2020 when we were just emerging from the first lockdown. As quarantine lists started to reduce and travel bans were lifted, we saw many families and individuals turn to private jets for safety, reliability and convenience.
As the commercial airlines slashed their schedules and reduced their routes, the private jet industry saw an unprecedented increase in demand.
We have seen an upturn in leisure trips with families looking to escape overseas or to be reunited with other family members, where typically pre-pandemic a significant number of our private aircraft charters were for business related trips.
Private aircraft also offers those vulnerable to COVID, the ability to travel more freely. We have arranged a number of trips for people who have booked elderly relatives or those with health conditions on private jets in order to avoid virus exposure.
We have also seen a rise in companies who would have typically flown their staff business or first- class on commercial airlines switching to private jet charter to benefit from the flexibility of scheduling, ease of travel and the avoidance of cancellations.
The lockdowns have put a pause on all but critical business travel, as we have seen executives shift from board rooms to Zoom 'rooms,' however we are confident that once travel corridors have reopened and vaccinations have accelerated, people will have the confidence to travel again for both leisure and business purposes. There is a lot to be said about face-to-face meetings and human connection.
Private Jet Media:
Before the pandemic, private aviation would've been seen as a luxury for most. It now looks like a necessity to some, especially those who seek to reunite with their families or continue business.
Most of these changes occurred from March to April, when commercial flights became less reliable. With that said, small jets in Europe chartered by families made up half of PrivateFly's summer travel; their busiest day was in August. About 16% of passengers were children in 2020. This indicates that while families are still travelling, it's less likely to be for leisure purposes.
Do you see that private travel has opened up to a broader market this time?
Tangozulu:
We have seen a significant increase in first time customers to private aviation fuelled by the first COVID 19 wave, many now perceiving it as a necessary or essential method of travel in certain circumstances.
Families who would have traditionally steered away from private jet charter are now looking to travel with other family and friends to make it more cost-effective whilst still remaining in a safer environment than commercial travel.
The other advantage of jet sharing with others is that it allows you to reduce your carbon footprint.
We are expecting to see a major shift in how people consider their future air travel options. Once they have experienced the benefits of chartering a private jet without the restrictions associated with scheduled airlines and the congestion of busy airport terminals, it is likely that they will favour this option.
Private Jet Media:
Our CEO James Rolls says that the pandemic encouraged a steady migration from commercial to business aviation. A whole new audience has experienced the efficiency of private aviation. Charter jet enquiries with some operators has risen by 400%. This trend is very much continuing post lockdown as flight movements continue on its upward trajectory passing 2019 flight numbers.
Where do your clients specifically go to?
Tangozulu:
Tangozulu operate flights globally with a focus on Europe, Middle East , North and South America and Asia. We work with a significant number of UHNW's who travel for both business and leisure, as well as large corporate companies and luxury hotels.
Whilst travel has been restricted since January we see our business growing exponentially over the next 12 months as the world adjusts to a new normal.
Private Jet Media:
Due to our network of FBOs being global, clients travel across every region of the world for business or leisure. We have seen more and more patterns emerge whereby these clients fly within their country or continent more frequently than usual. Outside of a COVID world, these travellers will fly globally for business or leisure. New information in our summer forecast suggests an increase in travel to the Middle East, Ibiza, Russia and Nice, to name a few. At the moment, it's all "business" not much leisure, but we're set to see the leisure side of business aviation picking up as restrictions ease and fade altogether.
Have you seen passengers who may be stuck overseas turn to private flights in order for them to return to their respective homes?
Tangozulu:
Before the travel restrictions were imposed, many business travellers were also looking to return back to their homes with urgency, so the risk of cancellation was minimised by using private jet travel.
Private aircraft operate within the same framework, rules and regulations as commercial airlines. Flights can operate with the necessary approvals from the appropriate authorities but passengers need to ensure they comply with the regulations set out by the authorities of the countries that they are flying to and from.
We have seen a rise in companies who would have typically flown their staff business or first- class on commercial airlines switching to private jet charter to benefit from the flexibility of scheduling, ease of travel and the avoidance of cancellations.
Private Jet Media:
We've seen a reduction in lead-time between booking and take off. This suggests to us that uncertainty triggered last-minute travel decisions. At the moment, roughly 58% of flights are booked within a week of departure. Indeed, people are booking flights cautiously and only when they feel well-informed. Often, they have to make sudden changes to travel plans to either return home or stay elsewhere, depending on the COVID-19 situation.
The vaccine is now globally underway, which is good news for travel overall. What do you foresee in the long-term future of private jets?
Tangozulu:
I think it is quite early to say what the post-pandemic future holds for private aviation however we are optimistic that once the majority of the global population have received the vaccination, and travel corridors have reopened, people will have the confidence to travel again and for those who can, we believe that private jet charter will be the preferable choice.
When normality is restored, the commercial airlines will see rising passenger numbers and the removal of initial policies that were put in place at the beginning of the pandemic which will ultimately lead to crowded flights, with or without vaccines!
Private flying is naturally socially distanced and with the flexibility and safety that is provided we believe the attraction of private jet travel will become far greater. Another significant shift that we will see is the increased demand for private jet travel from hotel guests who are now prioritising privacy and safety to help them feel confident enough to travel.
Tangozulu has recently partnered globally with a number of distinguished hotel groups, as they realise the growing importance of being able to provide a more holistic approach for their guests, offering a door-to-door luxury experience. The aim is to build selective partnerships with like-minded brands that reflect the same values as Tangozulu, so that they are able to collaborate and create an exceptional first-class experience for their clients.
Private Jet Media:
It's difficult to predict due to the ever-changing landscape. For example, in the UK we're being told to use the NHS app as a travel passport. International travellers will provide proof of their COVID vaccination and testing status. Yet, some countries that were once open for travel, like India, are now suffering spikes in COVID-19 cases. Currently still open are countries like Mexico, Cape Verde and parts of the Caribbean.
However, statistics from PrivateFly, in 2020, suggest 42% of bookers were first-time bookers compared to 38% in 2019. For those who prioritise comfort, reliability and safety, this may be their preferred way to travel – even after the pandemic. By nature, private jets are smaller and allow for more social distancing, with fewer people. The ease of booking a last-minute flight or being able to change plans with a moment's notice will be a sought after feature due to these sudden shifts in COVID cases and restrictions.
—
Amidst the uphill battle that the aviation industry faces, there's still something to look forward to with the changing trends that will surely shape the new normal of flying.
Many thanks to Fiona Farrell of Tangozulu and Calypso Barnard of Private Jet Media for providing insights on behalf of their companies for this interview.

تمت الترجمة بواسطة موقع شرقيات