I've always been a big Motown fan. It was Marvin Gaye's I Heard It Through The Grapevine that really got me hooked. The record label's founder, music legend Berry Gordy, was born in Detroit and worked for the Ford Motor Company before becoming a professional songwriter.  
Hitsville USA is the modest house Berry bought in 1959 and turned into his first recording studio, living upstairs with his family. Here the hits just kept on coming. Now the site is the Motown Museum and a place of pilgrimage for enthusiasts worldwide.  
"I've flown from the UK specially to see this," I told another Motown fan – looking very cool in her retro cat-eye sunglasses and stiletto heels – as we waited for our pre-booked tour. 
 "I flew here from LA," she explained, nodding. She understood. We'd both jetted thousands of miles to absorb a tiny bit of soulful magic.  
Michigan is two separate peninsulas, formed by receding glaciers over 10,000 years ago. The Lower and biggest is shaped like a left-hand mitten, with Detroit below the thumb.
Framed by Lakes Michigan, Hudson, Superior and Erie, the state has the USA's longest freshwater coastline. I wanted to see the sand dunes, the vineyards and the cherry orchards before looping back to Motor City.  
Saugatuck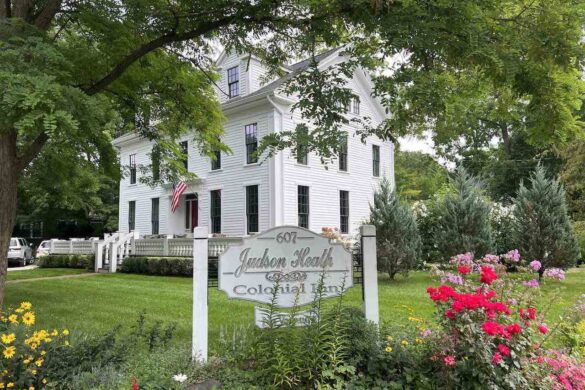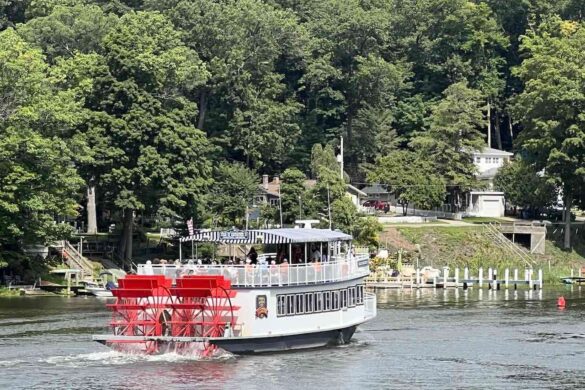 Saugatuck is the Native American name for a river mouth and, just a three-hour drive west from Detroit, the pretty community sits on the Kalamazoo River estuary. Founded as a lumber port, the creative vibe of Saugatuck has attracted artists since the late 19th century. 
There are charming family-run bed and breakfasts and the compact downtown area is lined with little boutiques and quirky art galleries. Local artist Jim Nulty fashions pictures from beeswax and resin and Jeff Blandford's lake-green Backyard Glass is made from Michigan shoreline sand.  
 In Water Street I boarded the Star Of Saugatuck paddleboat for a 90-minute cruise, sailing past a ghost town lain buried since 1875. Within the shelter of the riverbanks, we glimpsed the choppy waves of Lake Michigan but didn't venture out. Since the 17th century, sailors have claimed to have witnessed strange lights, creepy mists and even UFOs in the mythical "Michigan Triangle".  
The perfect end to the day was watching the sun go down from Oval Beach. 
Holland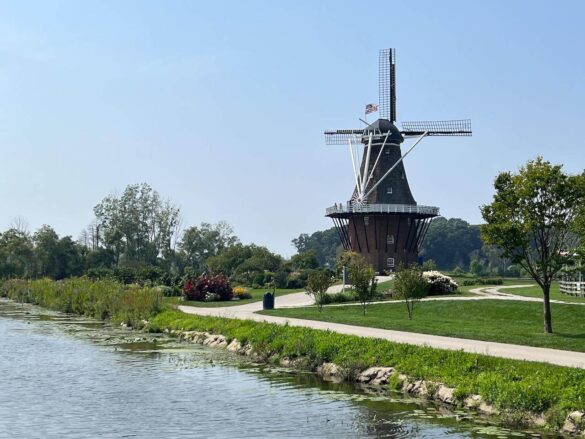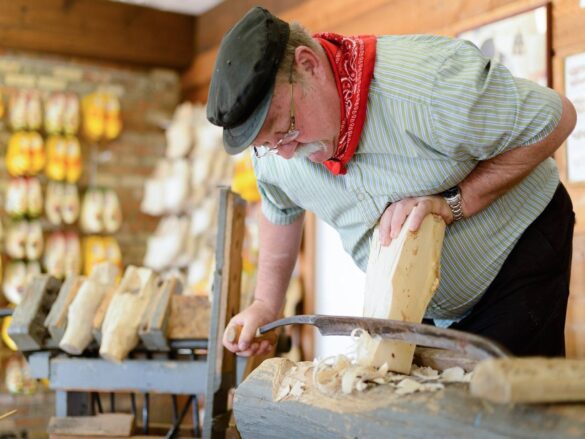 Holland in Michigan was settled by migrants moving out of New Amsterdam (now New York). I've never thought of buying a pair of wooden clogs in America but Holland loves to celebrate its Dutch heritage.
Wheat is ground into flour in the traditional way by the De Zwaan windmill in Windmill Island Gardens, supplying artisan bakeries. The park also has an antique street organ and Friesian horses grazing in fields.  
"Clogs are best made from poplar wood," manager Matt Helmus advised me, "because it softens to the foot. My last pair lasted 25 years." Impressive. 
May is the loveliest month to visit because there's a vibrant display of tulips. An incredible 400,000 tulip bulbs are ordered each year from the Netherlands for Holland's spring show. If you go instead in winter, there's a clever hot-water-fed snowmelt system under the paving stones to keep sidewalks ice free. 
Grand Rapids
Grand Rapids' Grand River was once lively with rapids (as you'd expect!) but the turbulent stretches have long disappeared, quietened by a series of dams. Now residents are keen to bring back the white-water and an environmentally-friendly project is underway. 
Art lover Frederik Meijer's legacy is a botanical garden dotted with dramatic creations. The Michigan billionaire originally planned a new superstore on the site of Frederik Meijer Gardens & Sculpture Park, but instead he and wife Lena completed a 158-acre oasis. Explore on foot or hop on a tram to admire the sculptures, including Sean Henry's unnerving Lying Man and a brooding Louise Bourgeois Spider. 
On a guided tour at the Founders Brewing Company, I learned all about malt, hops and hope in the face of bankruptcy. The factory was saved by the craft beer boom and now bottles all through the night. By-products are not wasted – spent yeast is turned into dog biscuits.
I love a sour beer and in Founders' Tap Room it was hard to choose between the Rubaeus (raspberry) and Green Zebra (watermelon) ales. 
Traverse City
Further north, I entered cherry orchard country and Traverse City, dubbed Cherry Capital Of The World. The first commercial orchards were planted in 1893 and tart varieties flourish.
At the week-long National Cherry Festival in June/July, there are parades, concerts, fireworks and a Cherry Queen is crowned. Pop into a Cherry Republic store to stock up on Dark Chocolate Covered Cherries or Hot Cherry Salsa. 
 Traverse City was once a French territory and La Grande Traverse means "the long crossing". The microclimate is perfect for grapevines so I'd recommend a glass of Cabernet Franc wine and a slice of cherry pie – not necessarily together. 
Sleeping Bear Dunes National Lakeshore is a 35-mile-long park on Lake Michigan's eastern coastline with outstanding natural beauty. Enormous sand hills rise 460 feet (140 metres) above the lake and this is a sacred place in Native American culture. The legend of the Mother Bear dune formation is a poignant tale of eternal vigil.  
 The murals by Mexican artist Diego Rivera at the Detroit Institute Of Arts show life at the Ford Motor Company in the 1930s and Henry Ford was an automotive pioneer.
He started making the Model T at Ford Piquette Avenue Plant and the building is now a non-profit museum. The multi-brand exhibits include a 1916 Detroit Electric car, very popular with women drivers.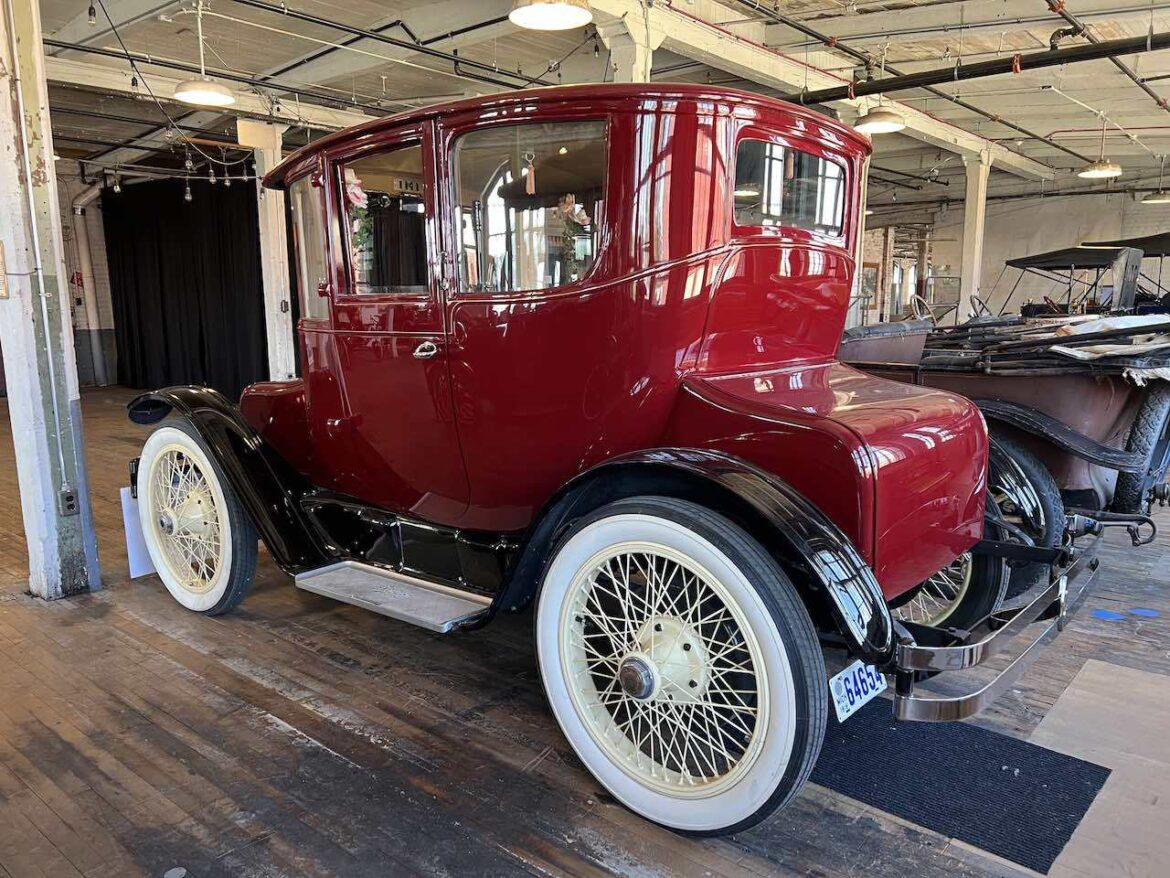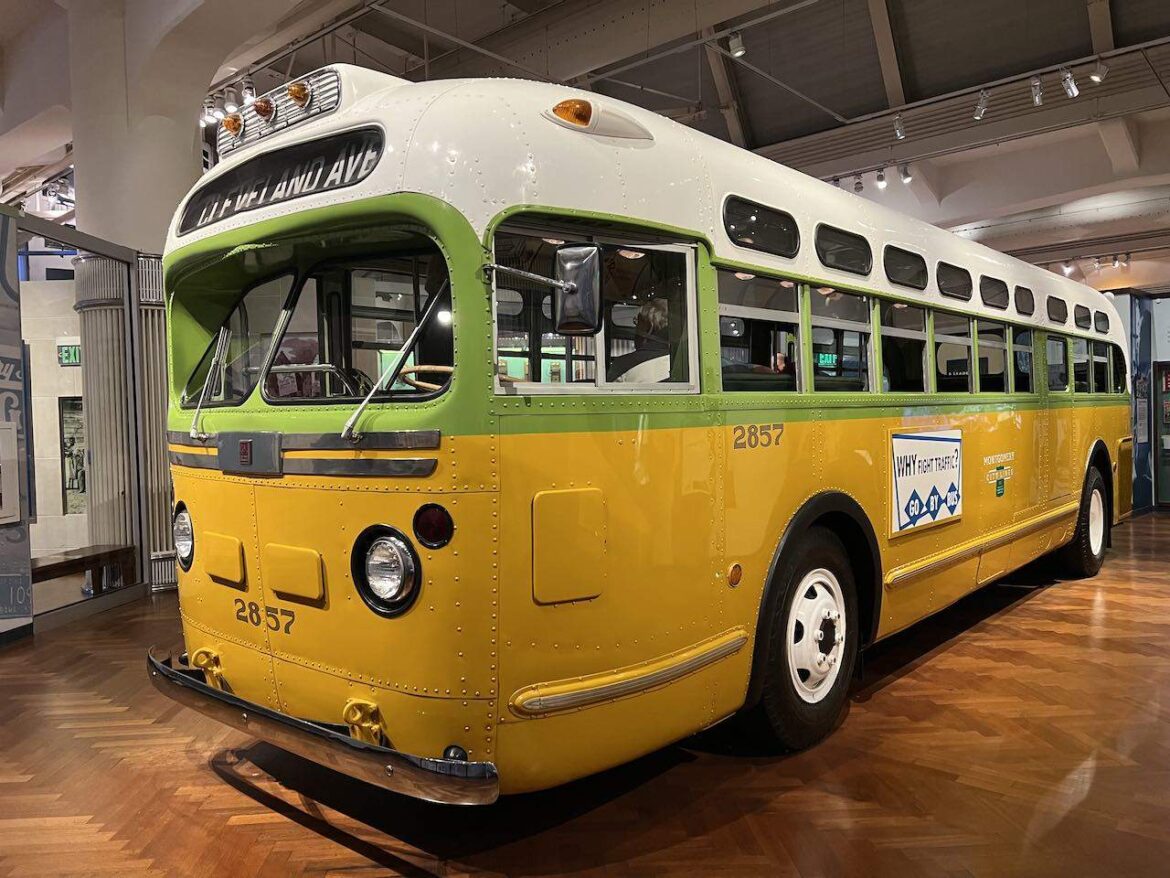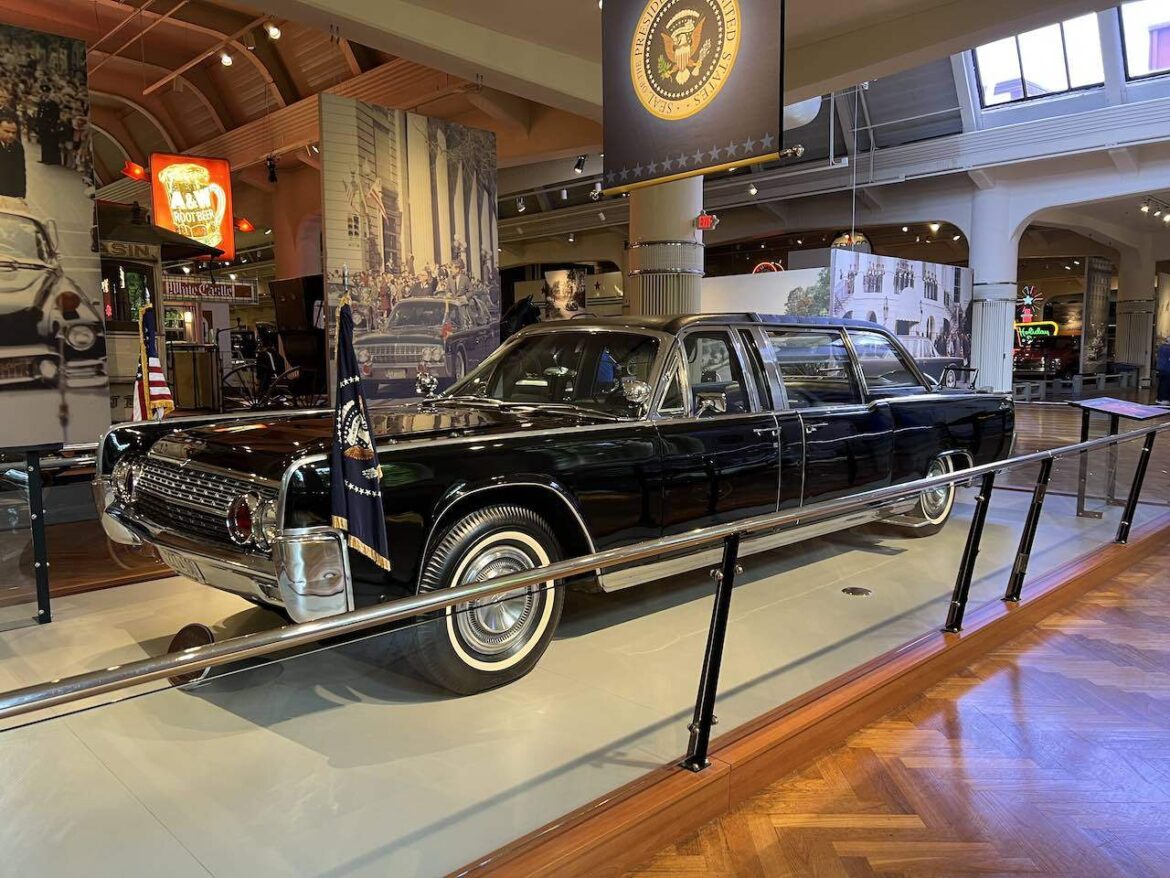 At Dearborn Truck Plant, take a Ford Rouge Factory Tour to learn more about Ford's story and see how today's assembly line workers are assisted by robots.
There's a shuttle to Henry Ford Museum Of American Innovation with a fantastic collection of historical vehicles and exhibits. The Lincoln Continental in which John F Kennedy was assassinated in 1963 is on display and I was able to sit in Rosa Parks' seat in the very bus she made her protest. 
Comerica Park stadium is the ballpark of Major League Baseball team the Detroit Tigers and sports are big in Detroit. Before my flight home I had to see a game. The Tigers were playing the Chicago Cubs and yes, the home team won. 
Fact File
FLY: Delta Virgin Atlantic has two daily direct flights from London to Detroit.  
Skyscanner has deals 
EAT & DRINK: In Saugatuck, try seared tuna at the waterfront BARge and find live music at Borrowed Time. Go for a fried chicken sandwich at New Holland Brewing Company, crab cakes at Grand Rapids Downtown Market, and salmon at Bistro Bella Vita. Grand Traverse Pie Company is pastry heaven and Artisan in Traverse City a fine-dining treat. 
Taste Michigan wines at the vineyards of Modales in Fennville, near Saugatuck, or at Black Star Farms, Traverse City. 
Detroit's Union Assembly has fun vintage décor and a tasty meat-free Impossible Burger. Shields Pizza serves the city's thick crust speciality. 
STAY:  The delightful ROOST Apartment Hotel in Downtown Detroit's Historic District offers feel-like-home stays in beautifully restored 1926 Book Tower.  Judson Heath Colonial Inn in Saugatuck was a stagecoach stop in the 1830s. Now the renovated white clapboard heritage house is an eight-bedroom B&B.   The Courtyard Holland Downtown has an indoor pool and Grand Traverse Resort & Spa welcomes golfers. The Amway Grand Plaza Hotel Grand Rapids has a historic wing with original chandeliers.  
More info: www.michigan.org.  North American Travel Services (NATS) has self-drive Michigan tours.  
You may also like: